Web hosting for a successful online business strategy!
Essential and powerful web hosting applications are provided FREE in our web hosting plans, to empower you to have a successful eCommerce website!

Free with our Value Packed Hosting Plans:

Web hosting Tools you need to start selling Online
Internet marketing tools
Web hosting Scripts
Online hosting manual and training
Affordable ecommerce web hosting

Small Business Hosting
A budget price web hosting plan. Includes 50 POP email accounts. Ideal entry level for hosting web startups. Packed with all above hosting applications for you to run a successful website, from $25

Business Hosting
Most suitable for medium size business hosting. Quick and easy set-up; quality hosting. Recommended for medium size eCommerce hosting. Start taking orders from your website and give a boost to your existing sales force.

Business Hosting Plus
This is for hosting businesses of all sizes that require massive disk space and data transfer. Inclusive of free hosting features such as Secure Server SSL, PHP, MySQL and Joomla. Incorporates Zen Cart Shopping Cart software.

Super Business Hosting
With 20GB of disk space and 50GB of monthly traffic you have peace of mind that you are not going to go over the limit for years. Fast reliable affordable hosting, fully featured.

Ultra Business Hosting
This Oznet hosting plan is for businesses who require advanced hosting features, multi SSH and FTP users, Multi MySQL databases, and need massive disk and data transfer rates. Comparable in features to Dedicated Hosting plans provided by other providers, yet much cheaper and packed with value.

FREE Business features of our hosting plans:

Well over 200 Scripts are available which you can auto-download through the cPanel web interface.
Zen Cart's practical templates will help you create a professional looking shopping-cart site without having to hire a design company. Start selling online and prosper.
Easy to set-up photo gallery, creates thumbnails automatically saving you valuable time. Share photos online with friends and family.
Joomla Content Management CMS makes it easy to update the content of your site with ease, keeping your site up to date as and when required.
Join the Bloggers community with WordPress, create your own Blog. Let your clients and site visitors communicate with you and each other. Build community spirit.
Direct Marketing
Create password protected Subscribable Mailing Lists and MajorDomos for targeted email marketing campaigns. Manage lists and get great results from Email Newsletters with phpList.




Built-in site statistics lets you analyse and measure the performance of your site, see who is visiting and how often. What keywords they use and where do they come from. Build your visitor's profile.
phpBB lets you create a Forum or Discussion Board. This is a great way to interact with your customers and potential clients and strengthen relationships.
WebMail &
Spam Filters
Spam and virus protected emails Countless business email accounts. WebMail lets you access your emails while away from work or on holidays.
SSL Server
Secure Server Layer for you to be able to accept credit card details and other sensitive information from your site.
All plans are inclusive of FrontPage extension, you can disable/enable the FrontPage extension as and when required through the Control Panel.
Cpanel Hosting
Web based control. Create/delete users, change passwords, create mailing lists, Create MySQL database, enable/ disable features from here.
Maintain a personalised mailing list or electronic customer relation manager system. Allows you to use Permission Marketing for effective lead generation.
Other Hosting Services
Email Hosting
Don't have a website yet, but you want to receive email addressed to your domain. Email hosting allows you to do just that.
Virtual Private Servers
Your own Brand of hosting. Offer your clients Branded Accounts. Email accounts, Mail, MySQL, PHP, FrontPage.
Digital Web Certificates
Digital Web Certificates with the highest levels of security and recognition available on the market for Secure Servers. From $168.
URL > Domain Redirection
Also referred to as URL forwarding or URL redirection. Forward your domain to a URL. FREE email forwarding, check it out.
Ecommerce Centre
Interested in adding eCommerce to your current business but don't know where to start! Visit our eCommerce business development.
With 99.9% uptime since 1998 you have peace of mind when you are with Oznet!
Order Form


Top
eCommerce hosting We have a host of Shopping Carts available FREE for your eCommerce Cloud Hosting requirements. They come as free features on our hosting plans. , see our eCommerce Hub.

Reliable Dedicated Hosting No need to invest in your own managed servers, routers or modems.
We provide you with a reliable infrastructure for a fraction of in-house costs.

Domain Registration
Have you registered your Domain Name yet? Check availability, rules, eligibility, prices, complete Registration Services.
Australian Domains Here
For .COM Here.

WebSite Design
Need a web designer? With over 9 years of experience in graphic design and web development services, our Designers know exactly what is required to make your site a success.

Internet Marketing
Need some help with Site Promotion and Internet Marketing? We'll help you with Online Marketing strategies...... You'll save heaps on advertising.

Google Page Optimisation 85% of searches carried out on the Internet are on Google, therefore doesn't it make sense to put Google Page optimisation on top of your marketing agenda? Find out how:

Here is a comment from a survey we did back in 2002. "Not only does a real person answer the phone when I call, he can answer all my questions. The service you provide is what attracted me to OZNET and is also what keeps me there." See the survey results. You will be impressed with our standard of service.
Support
Extensive manual with easy to follow instructions for you to access 24 hours a day online. Getting started guide, Aliases, Mailing Lists, Autoresponders, and other set-ups. Browser based Control Panel & Mail interface are provided for your convenience.
Company Image Makeover
Making sure your web site, business cards, and other marketing materials are up-to-date, well designed, and presented should be on your priority list this year, with special emphasis to the following.
Database Consultancy
Particular areas of our expertise include:
php/MySQL Programming Database driven websites
Customer Management
Social Media Marketing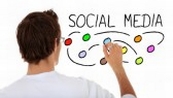 Check it out